Draw Names for any gift exchange with our free Secret Santa App
Invite your friends, family, classmates or colleagues and draw names with the drawnames Secret Santa app.
Includes wish lists and gift finder
With exclusion option: who shouldn't draw whom
100% free, no ads, no registration required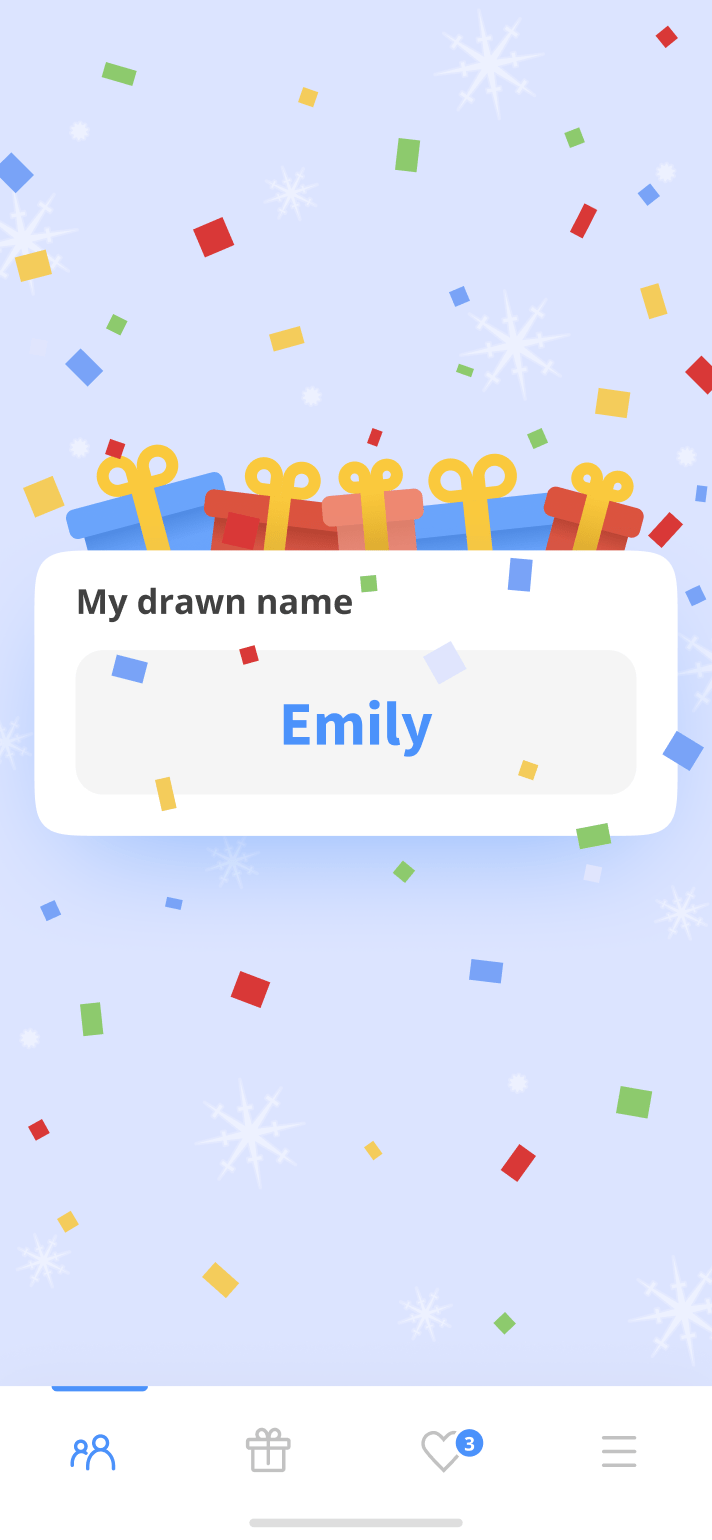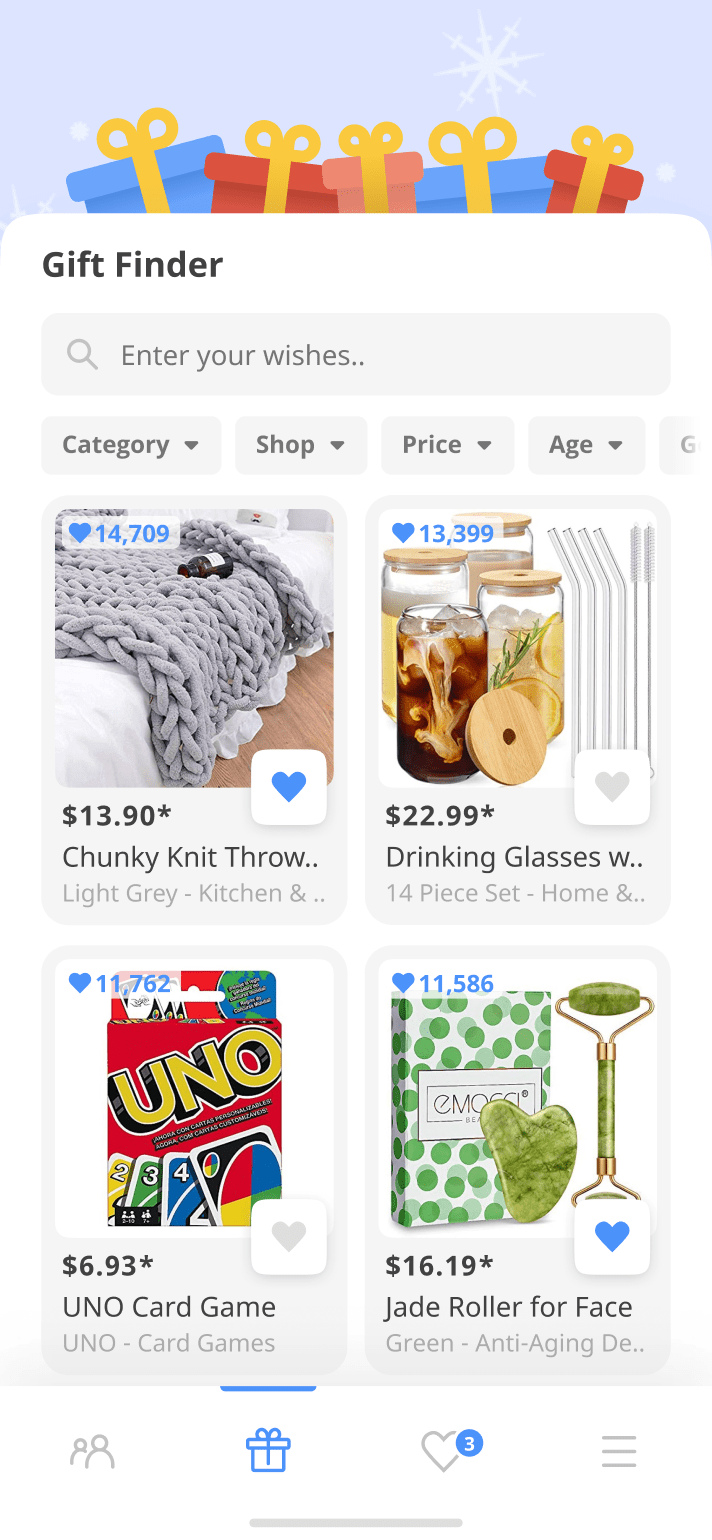 The official
drawnames App
The #1 Secret Santa app from the creators of drawnames. 100% free, no in-app purchases, no ads.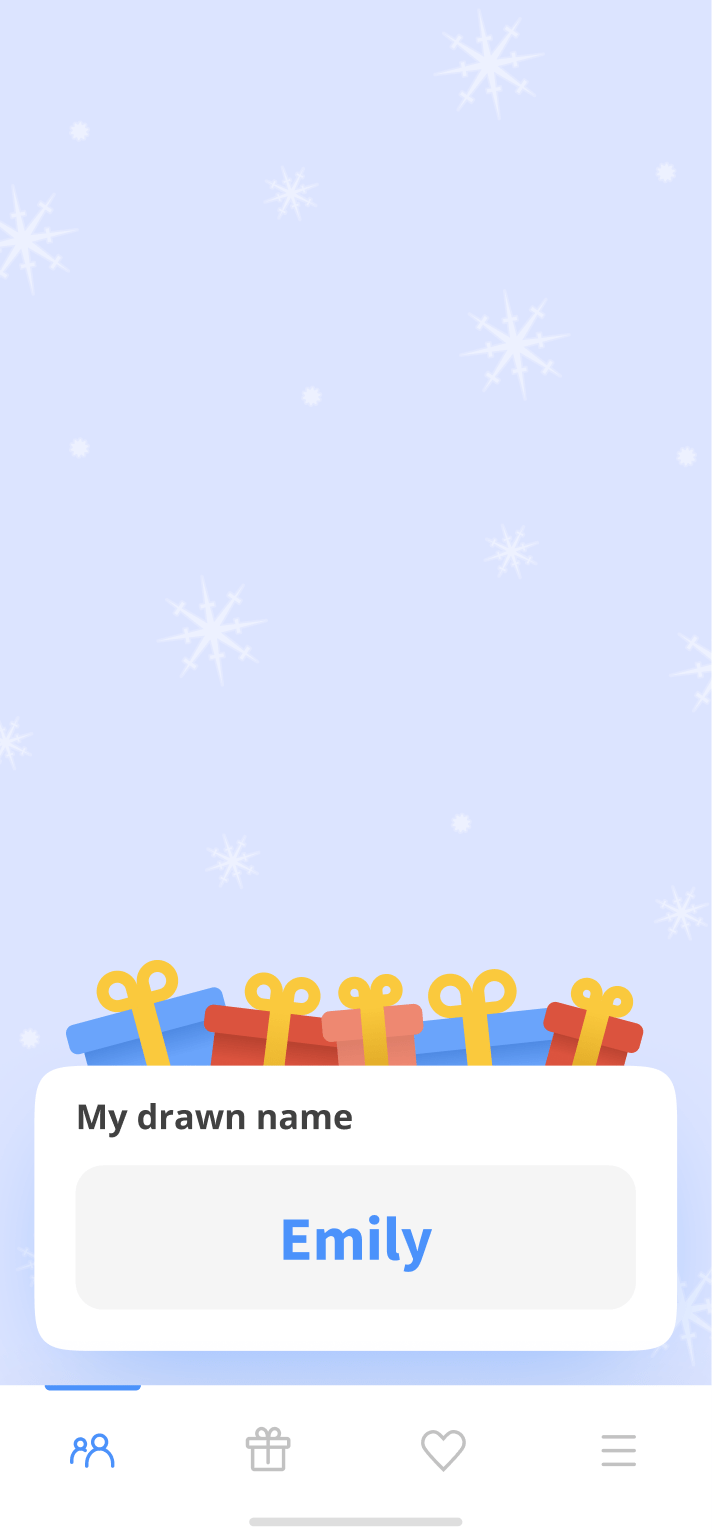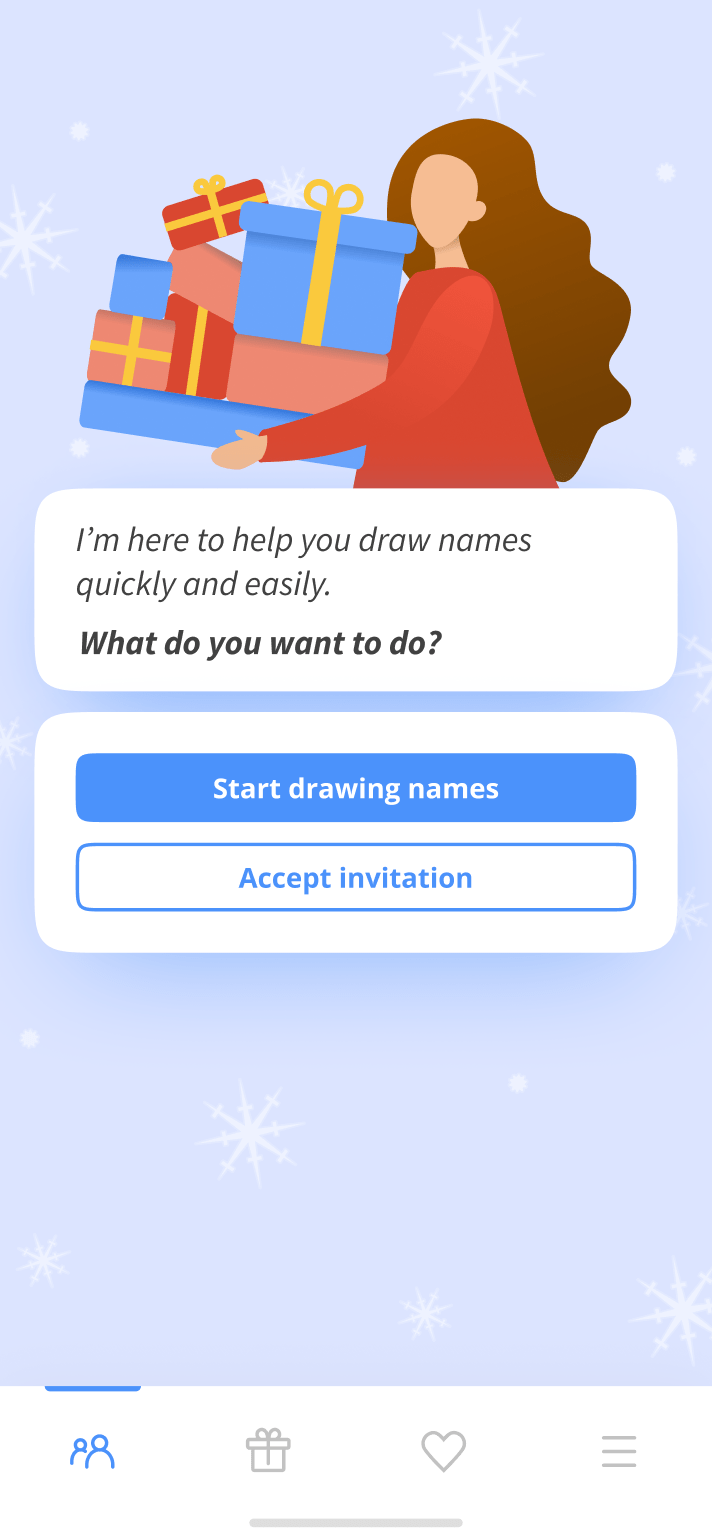 Draw names for
any gift exchange
The easiest way to draw names for Christmas, Diwali, Hanukkah, Eid al-Fitr or Valentine's Day.
How does it work?
Enter the names
Enter the names of people you want to invite to your Secret Santa. Set exclusions: who shouldn't draw who. Select a date and pick a budget for your Secret Santa gift exchange.
Send the invitations
Invite all participants to draw names. Send invitations via any popular messaging app such as WhatsApp, email, Facebook Messenger or text.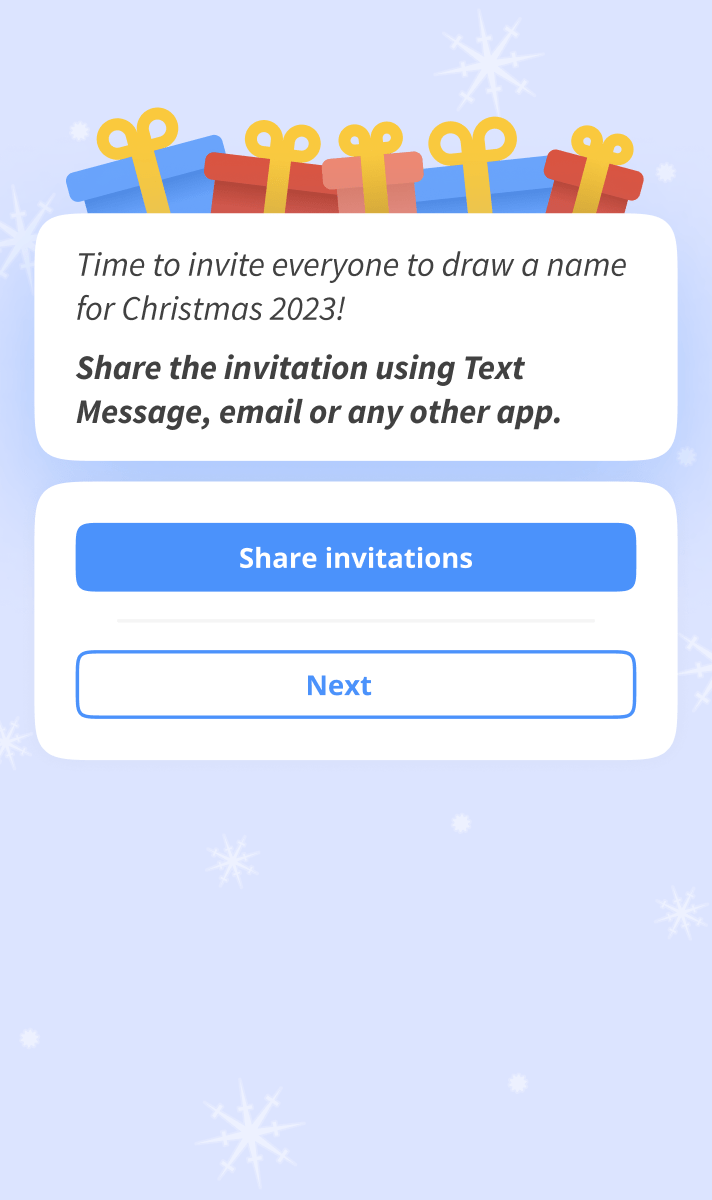 Draw the names
Each participant can now draw a name and make a wish list. The app enables the gift exchange organiser to see at a glance who's drawn a name, who's made a wish list and who still has to do that.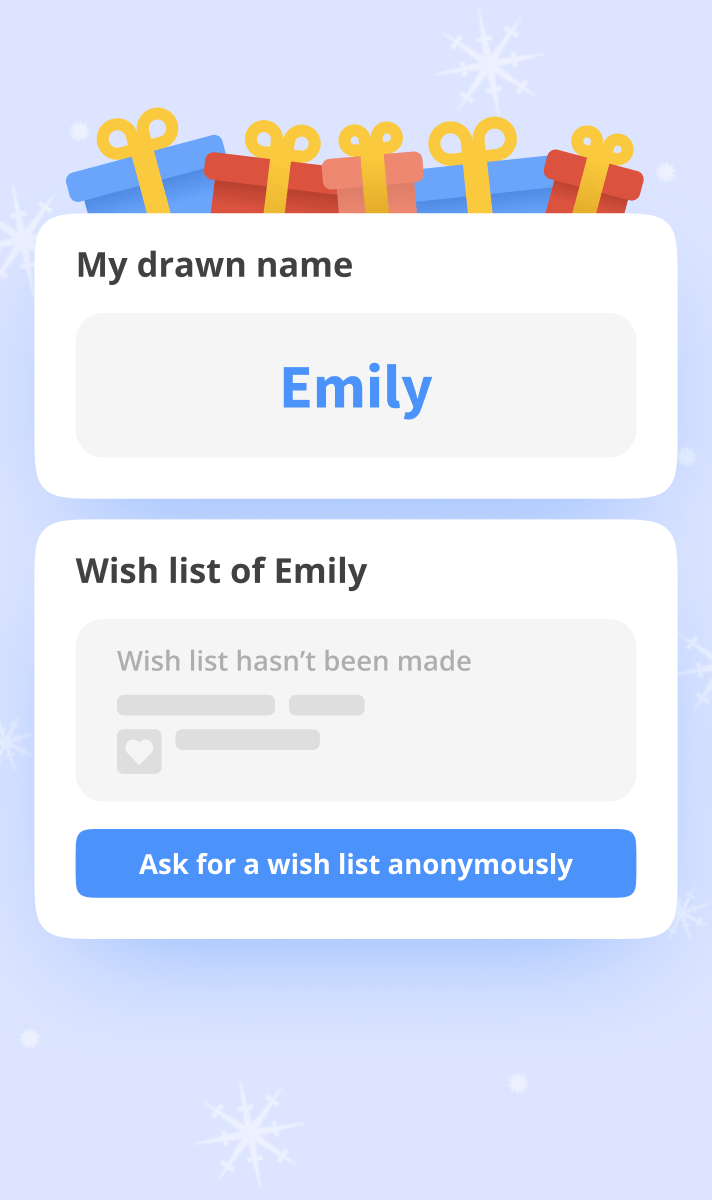 Make your wish list
Don't keep your Secret Santa guessing and make your wish list now. Need inspiration? The in-app gift finder is packed with thousands of great Secret Santa gift ideas!